"Our aim is to inspire young people to develop their skills, talents and character through a wide range of activities, to use their curiosity and creativity to find new ways of achieving their potential and to have the confidence, drive and resilience to follow their dreams."

OAT – Enrichment Charter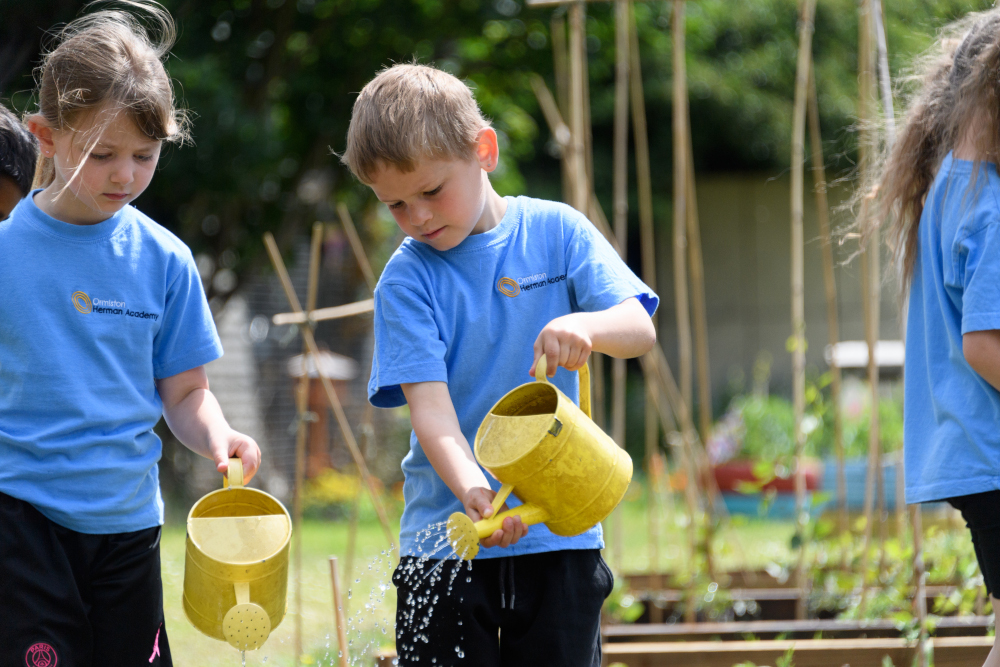 We are extremely proud of our enrichment programme, which offers children the opportunity to develop new skills and interests in a range of areas. We believe in enriching the lives of our pupils with a range of external visits, guest speakers and residential trips. 
Providing a rich and stimulating curriculum is an extremely high priority at Ormiston Herman Academy. As well as delivering an excellent academic programme, we provide a varied range of activities, including sports, music, drama and the arts through a Friday Enrichment session and after-school activities.
Friday Enrichment Sessions
Every Friday, every child in Key Stage One and Key Stage Two takes part in an enrichment session. Each session is led by an adult and has a set of learning objectives that are designed to help the children learn a new skill or practise and develop competencies that are not necessarily in the National Curriculum.
Through Enrichment, we aim to:
Give the children at Ormiston Herman the choice to explore new activities and subjects.
Encourage children to pursue their interests and ambitions.
Help build relationships with other children within their key stage.
Utilise the expertise of staff.
Add activities that suit pupil needs (e.g. team building and strategy games).
Increase pupil engagement.
Increase resilience and perseverance.
How we will achieve this:
Children will be allocated their first choice of activity wherever possible, to maximise engagement and enjoyment.
Activities will be offered by staff which reflect their own skills and interests.
Children and staff will evaluate their chosen activity and give their ideas on how it could be improved.
Please ask your child what they have been getting up to in their Enrichment sessions – we hope that they will come home enthused by the activities they have done!
After-School Clubs
Our after-school clubs run from 3:05pm –4:00pm, Monday- Thursday (term time only).
Our clubs are offered by members of staff and outside providers. We try to offer a range of activities across all Key Stages every half term in a warm, safe and welcoming environment. A wide range of activities are offered across the year, including; indoor and outdoor sports and games, arts & crafts, singing, dancing, gardening, computing and a film club.
Out of School Activities.
We encourage all of our children to complete enriching activities outside of the academy and then share them with their class teacher. If a child completes enriching activities outside of the academy, they are rewarded with a 'Gold' award at the end of the academic year. Ultimately, it is hoped that the children will be inspired by the interests and passions of the staff teaching them and this will lead them to discover new strengths and interests of their own.